More people nowadays are turning to Invisalign for their orthodontic care, and why not? They're custom-made just for your smile. They're nearly invisible, so you don't have to worry about having the proverbial "mouthful of metal." They're efficient, often finishing treatment sooner than most braces. Many patients even find them more comfortable than braces! That doesn't mean there isn't a little discomfort here and there. Good news! That same dental wax used to provide relief from poking wires on braces works great with Invisalign.
At Sacks Orthodontics, we care about your comfort. We want to do all we can to help you have the best orthodontic experience possible. One way we do this is to teach you about the tools available to make your treatment with Invisalign comfortable. One such tool is dental wax for Invisalign.
Can You Use Dental Wax on Invisalign?
Can you use orthodontic wax for Invisalign? Of course! Invisalign may have a smoother appearance than braces, but they're still may be a need to relieve irritation from your clear aligners. Let's start with the basics, though: What is Invisalign, and how does Invisalign work?
Invisalign, Invisalign Teen, and Invisalign First are customized clear aligners made from a special material that hugs your teeth and applies the right amount of pressure to move them into their proper places. The trays are worn 1-2 weeks, then a new set continues to move your teeth. This continues until your teeth are in their proper places. The benefits of Invisalign are that they are clear and nearly invisible on the teeth, compared to braces. They are also removable, which means you don't have food restrictions.
Invisalign are smoother than braces brackets, but they still have edges that can irritate the inside of your mouth. On occasion, there may be an edge of the trays near the gum line that is a bit sharp. You may also have "buttons" on your Invisalign so you can wear rubber bands to align your back teeth. Both of these can cause irritation to your cheeks, lips, gums, or tongue. That's where dental wax comes in!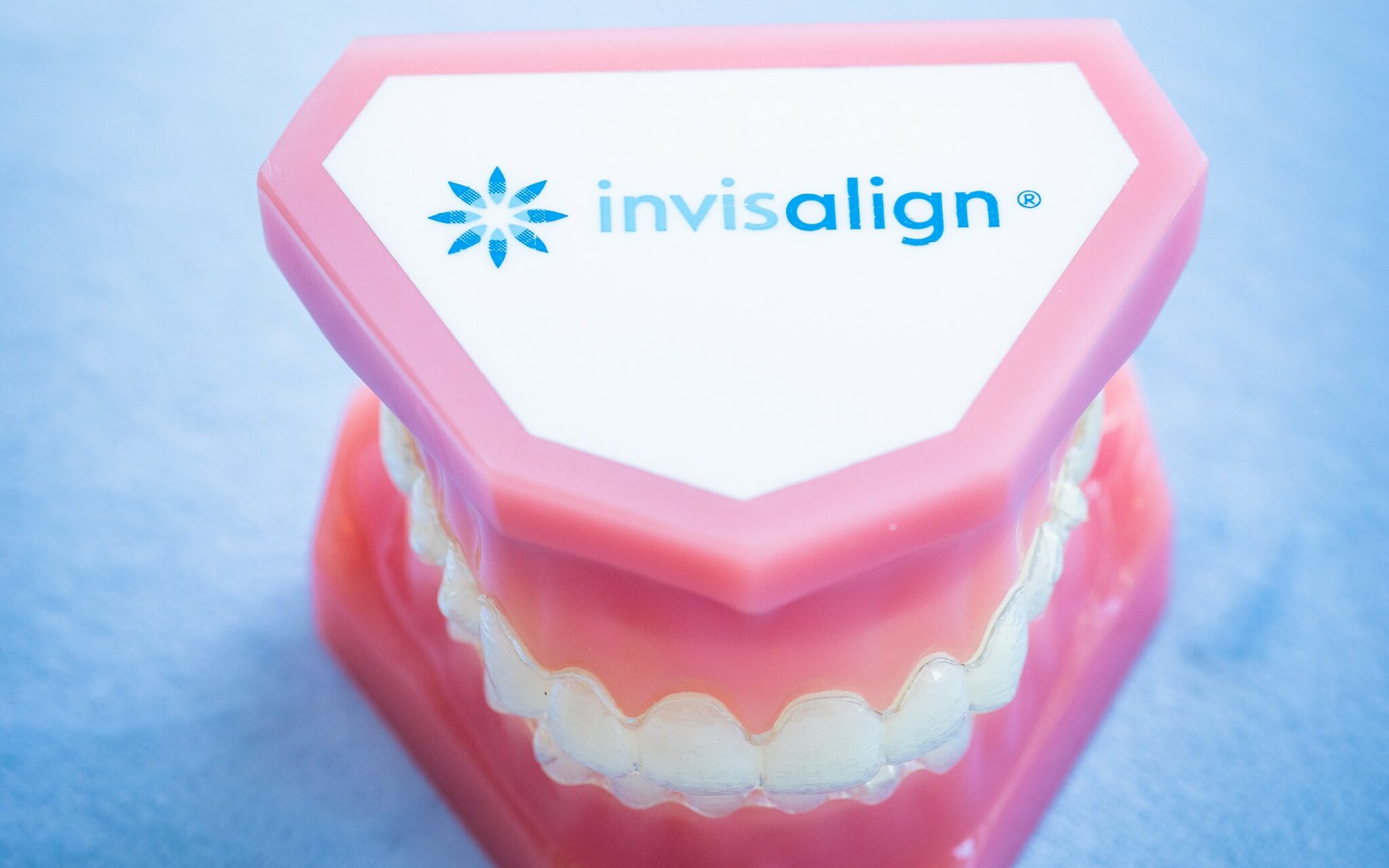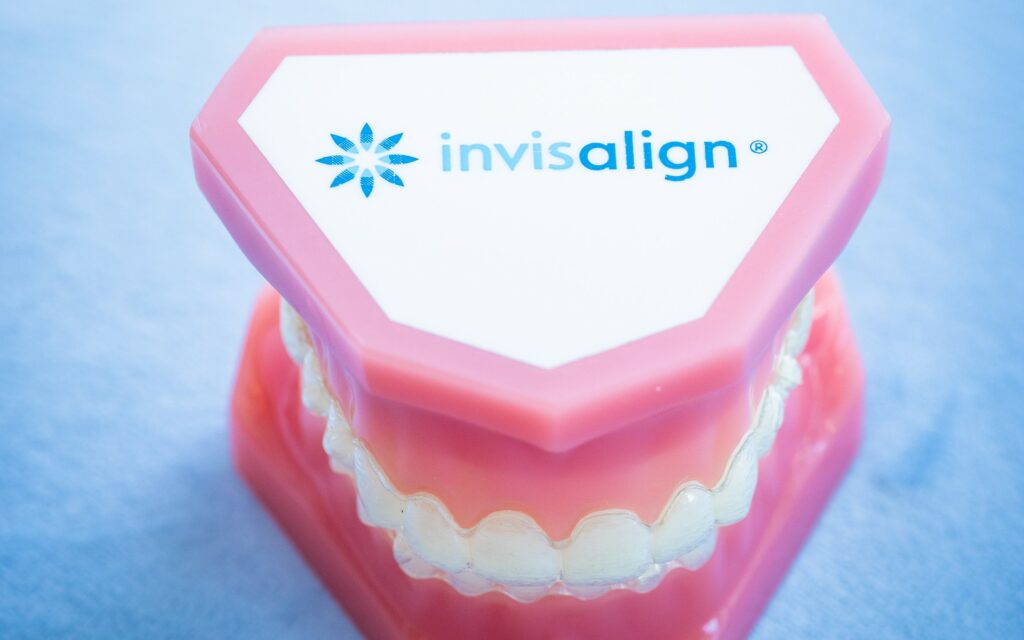 How Dental Wax Can Increase Comfort with Invisalign
Dental wax can smooth those rough edges of your Invisalign trays. It can also cover those buttons until you need them. How exactly does it all work?
Dental wax is specially formulated from paraffin, carnauba, or beeswax so that it is nontoxic. (Don't try using any other wax, because it may contain toxics that can make you very sick.) It's also made to mold around dental appliances and stay in place.
The dental wax forms a barrier between your mouth and the sharp edge or button. It provides a smooth surface, so your lip, cheek, tongue or gums can "toughen up" and heal. Over time, your mouth will get used to having the Invisalign, and you may need the dental wax a little less.
How to Use Dental Wax for Invisalign
Using dental wax with Invisalign is easier than you think! The first step is to make sure your aligners are clean, so brush your teeth and rinse your Invisalign. Make sure your Invisalign are seated properly on your teeth. Simply take a piece about the size of a pea and roll it between your thumb and index finger. The heat from your fingers will soften the wax and make it easier to mold over the trouble spot. Then press the wax over the trouble area and use your index finger to mold it on and around the area so it stays in place.
Once it's in, it can stay in while you sit, talk, and even drink clear liquids. You do need to remove the dental wax when you eat and when you remove your Invisalign. You can discard your dental wax in the trash. Never flush it down a toilet.

If you run out of dental wax, you should be able to get more at your local pharmacy or major retailer. Check the toothpaste aisle! If you can't find any, give us a call.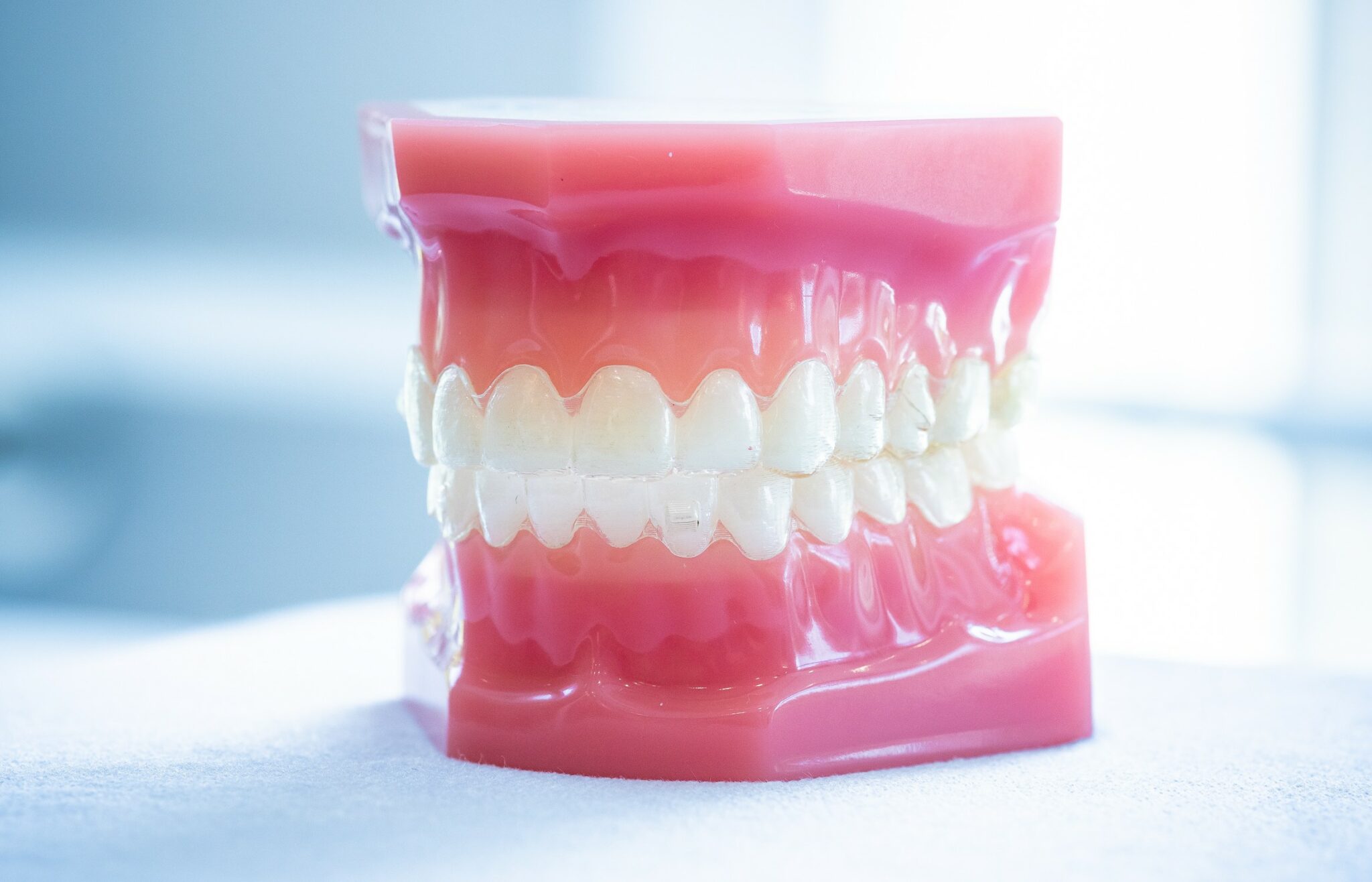 Can I Reuse Dental Wax With Invisalign?
You may be wondering if you can reuse dental wax with Invisalign. If you take your dental wax and Invisalign out to enjoy a quick snack, can you put both back in your mouth?
You can put your Invisalign back in once you brush your teeth and rinse your aligners. As for the dental wax — no, please don't reuse it. Dental wax can trap bacteria that you would be putting back into your mouth. No one wants to add bacteria deliberately, right? Yuck!
Other Ways to Help With Discomfort With Invisalign
If dental wax alone isn't doing enough, you have several other options to help relieve discomfort with Invisalign.
Emery Board: These pieces of cardboard with a rough side and a smoother side are normally used to file your nails. Consult with us first, but you may be able to use the smoother side to file down the sharp edge of your Invisalign, just enough to eliminate your irritation.
Pain Relievers: When you first get new Invisalign, you may feel some discomfort as they start your teeth moving in a new direction. You might also feel discomfort from irritation in your mouth. In both cases, over-the-counter painkillers, such as aspirin or ibuprofen, can bring relief.
Canker Sore creams/gels: You can use canker sore (mouth ulcer) medicine on spots that are irritated. Such medicine is available over the counter and has a numbing agent to relieve pain.
Dry Mouth Sprays/Lozenges: Some patients with Invisalign have reported that they get dry mouth during speeches or lots of talking, and it can cause lips and cheeks to stick to the trays and become irritated. Sprays and lozenges meant to treat dry mouth can keep the mouth moist and reduce irritation.
These methods, along with your dental wax, should reduce or eliminate your mouth irritation. However, if you have sores and mouth irritation that don't go away after about a week, give us a call.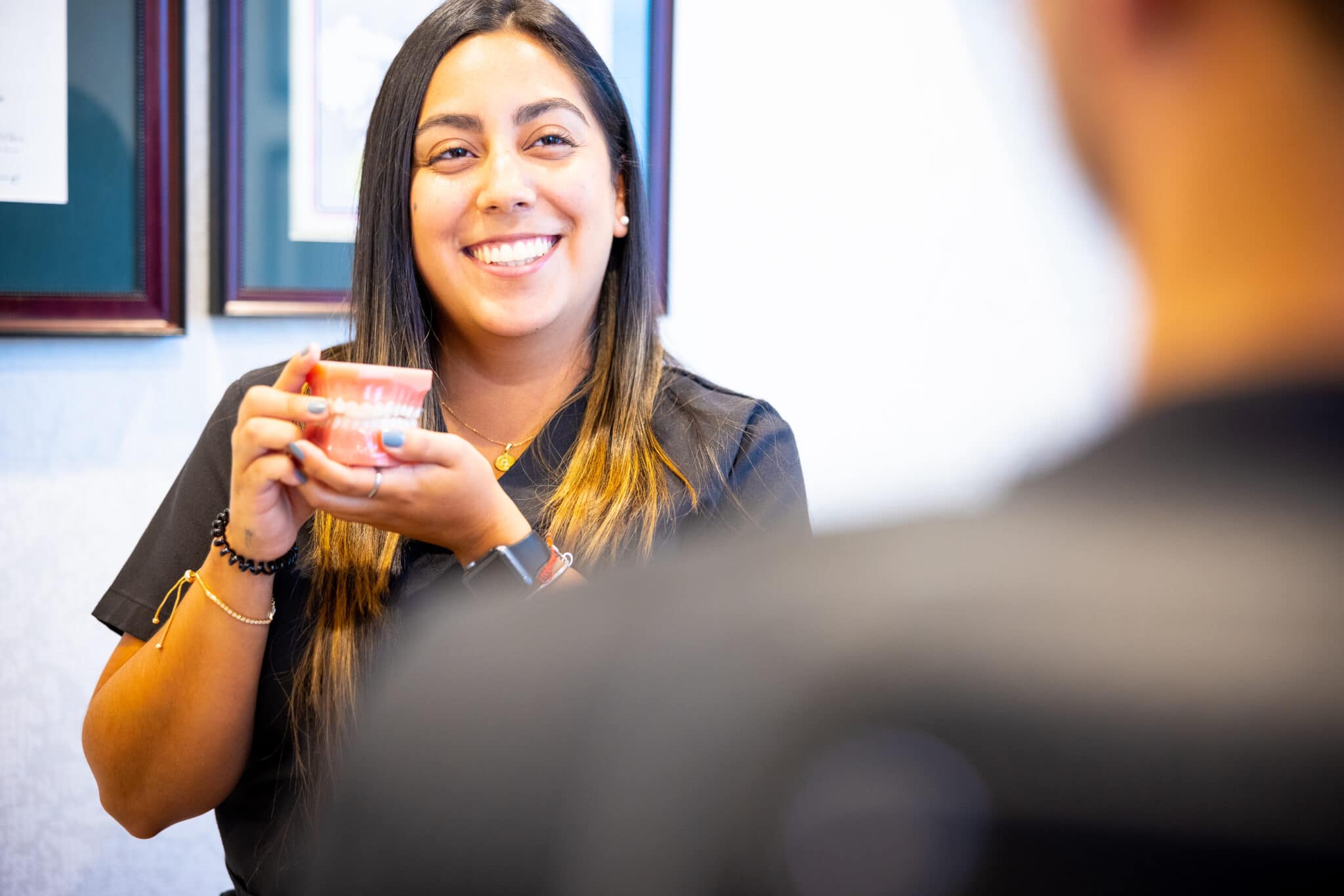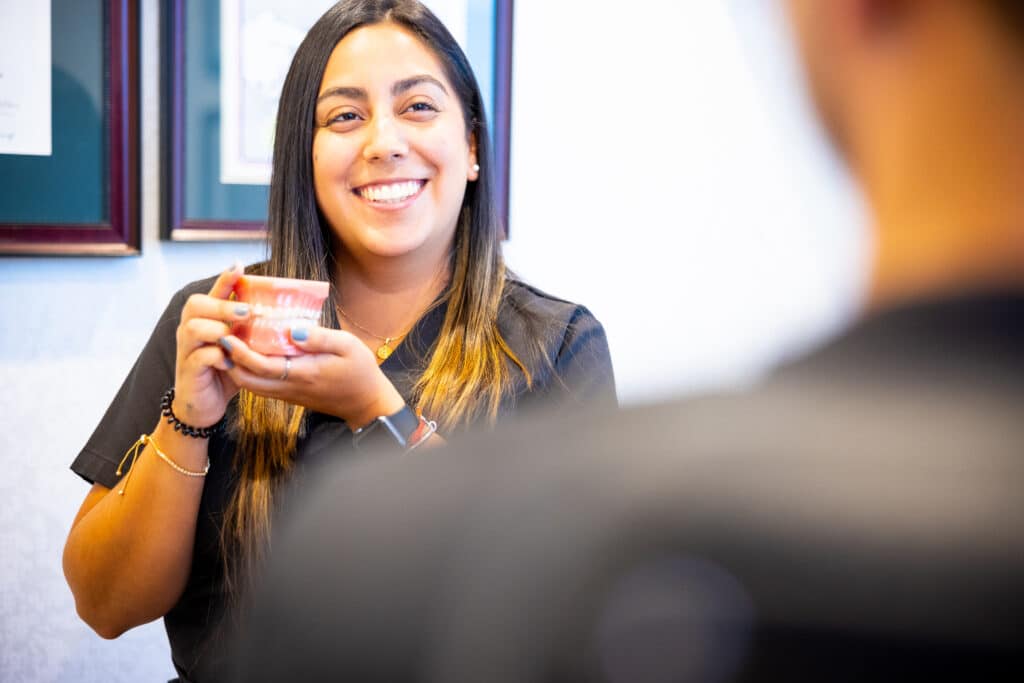 Get Started With Invisalign Treatment!
Are you ready to get started with Invisalign? If you're in the Livingston, NJ, area, you can request a free consultation from Sacks Orthodontics. We are a Diamond Plus Invisalign Provider, which is a top-tier provider of Invisalign, Invisalign Teen, and Invisalign First for kids! We will take you through all you need to know about your new Invisalign, including how to use dental wax when necessary to reduce mouth irritation. Dental wax is a great tool to have in your orthodontic arsenal.